Monday -- The sun is streaming into my studio this morning from the little semicurcular window high on the wall of my studio.  We've had snow on the ground since November.  A sunny day will be so nice.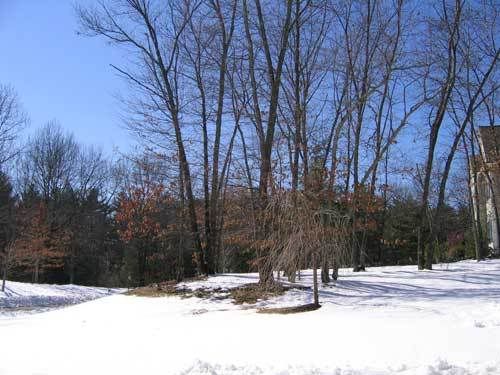 I've been working on an eBay template through
robshelp.com
, a great site with tutorials, pre-designed templates, and lots of help with customizing your own eBay templates.   Between robshelp, an online course on "Web Design for Artists" at 
EbearZ University
, and a few very helpful books
Learning Web Design: A Beginner's Guide to (X)HTML, StyleSheets, and Web Graphics by

Jennifer Niederst Robbins

and The Principles of Beautiful Web Design by Jason Beaird, the way internet pages and web graphics work is slowly starting to make some sense to me.
Jennifer Robbins' book takes you step-by-step through making a very simple web page and gradually introduces new concepts.  There are exercises in each chapter, so it really feels like a class.  So far, it is going at an easy enough pace that it is making sense even to me.  Jason's Beaird's book covers all aspects of web design including layout, color, images and text.
Sylvie and Dolly are now listed on eBay.  She is a whimsical little mohair bear who comes with Dolly, a needfelted companion.    She is 7 1/2" tall and has a silk dress and silk embroidered undies.  I really enjoyed working on all the details -- the hand-shading, embroidery, silk ribbon flower, etc.  You can visit her listing here.